Electrician Services in Ipswich
Ipswich Electrician Services offer reliable and affordable electrical services for domestic properties. At a competitive price, for a service that cannot be beaten get in touch with us now and have a chat with one of our expert team members.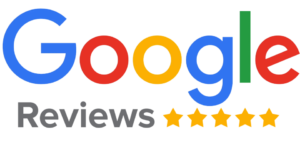 Your Local Electrician for Ipswich
Have you searched for electrician near me or find an electrician near me? No need to search any longer, you've found the perfect Ipswich electricians for any job you might require. From changing a lightbulb in your home if you are running short of time to do it yourself to replacing any electrical item in your office or installing new switches, installing new plug sockets and installing light fittings.
When you let a Ipswich Electricians engineer into your home, you are able to rest assured that you will receive the highest quality of service, from an engineer who is there to complete all work to the highest standards. No work will never be carried out without your consent, following a thorough explanation of services, so as to always maintain complete transparency.
Professional advice and no obligation quotes come as part of the standard service at Electrician Services Ipswich. If you're interested in our services, please don't hesitate to get in touch – free quotations are always available.
Book a Trusted Local Ipswich Electrician
Pop in your details & tell us about the job. We'll send you a fast, free, no-obligation quote.
We'll book your electrical job at a time that suits you. Then we'll email to confirm your booking.
We'll send a tried & trusted local electrician to complete the work. On-time & on-budget.
Certified Electricians in Suffolk & Essex
All electricians at Electrician Services Ipswich are required to have recognised qualifications including Level 2 and 3 diplomas in electrical installations; NVQs; Achievement Measurement No.2, Domestic installer course as well as at least five years experience.
Please use the easy booking form to make an appointment. Let us know your preferred time slots and we'll contact you to confirm your booking.
Alternatively you can email us directly at ipswichtrades@gmail.com
Looking for an Electrician in Ipswich?
All of the services we offer we can be done in both commercial buildings and residential buildings. Our experienced electricians can also do electrical installation condition reports and portable appliance tests. Request a quote by completing our online form, our team will be happy to help.
Electrician Ipswich, Trusted and Reliable Ipswich Electricians
Ipswich Electrician was
established
with one clear
objective
–
reclassifying
the
client
encounter
when
enlisting
a tradesperson.
Gone are the days of
destitute
communication,
appearing
up late and poor quality workmanship. The electrical contracting industry
is prepared
for a shake up – and we're shaking.
We
give
unparalleled quality electrical
administrations
for homes and businesses
within the
Ipswich. We pride ourselves on our
extraordinary
client
benefit
and will always go
over
and
past
to
guarantee
our
clients are 100% satisfied.
From commercial to
private
, from
modern
installations to
continuous
upkeep
,
you'll be able
continuously
depend
on the
group
at Ipswich Electrician
to urge
the
work
done right
the primary
time around.
Our dedicated support team handles all job enquiries and bookings, which means our Electricians can get on with your electrical work uninterrupted.
Electrical problems can be a real hassle. That's why we have a team of experienced Master Electricians who are here to help. We know that electrical problems can come at the worst possible time, so we're always available to help you out – 24 hours a day, 7 days a week.
We are committed to providing our customers with practical, efficient solutions for all their electrical installation, repair, and maintenance needs.
We want to make your life as easy as possible and we offer a range of services that are designed to meet your needs. We can help you with power point installation, electrical repairs, data cabling, or security systems, our electricians are proficient, insured, and qualified. Whether you need an electrician for a small job or you need emergency electrical services, we're here. Book a trusted local electrician today.
Whether you need domestic or commercial electrical services, we are here to assist. You'll love our services because it's reliable and affordable. We know that when something goes wrong with your electricity, it can be a huge inconvenience. That's why we work hard to make sure our services are both high-quality and affordable. Book now and see for yourself!
Electrical Services Ipswich
Our team of highly qualified and experienced electricians are able to perform a PAT test, change ceiling lights, install Phillips Hue bulbs, wire plugs and replace light fittings.
Our electricians spend most of their time fixing lights, changing bulbs, replacing transformers, changing light switches or finding faults. 
Submit your information using our easy and quick form. We will arrange a time to come to you and give you a free no obligation quote.
Excellent job installing some sockets for us, and provided very helpful advice for the electrics in our new home. They are a very professional team, easy to talk to, and very competent and conscientious. Strongly recommended!
Very reliable electricians, had our fuse box upgraded as it very old in our rental flat in glasgow. Professional and a fair price, no drama, just got it done would use again.
David was brilliant he was at the door just a couple of hours after calling him. He was very polite, considerate and efficient and also very reasonably priced. I have no hesitation in recommending.
Ipswich electrician emergency near me
Emergency Ipswich electrical contractors near me
Same day Ipswich electrician near me
Urgent Ipswich electrician
Urgent Ipswich electrician near me
Ipswich electric company near me
Ipswich electric repair company near me
Ipswich electric service company near me
Ipswich electrical companies near me
Ipswich electrical companies near my location
Ipswich electrical companies nearby
Ipswich electrical construction companies near me
Ipswich electrical construction near me
Ipswich electrical contracting companies near me
Ipswich electrical contractor company near me
Ipswich electrical contractor nearby
Ipswich electrical contractors near me
Ipswich electrical contractors near my location
Ipswich electrical help near me
Ipswich electrical installation companies near me
Ipswich electrical installation near me
Ipswich electrical installer near me
Ipswich electrical repair contractors near me
Ipswich electrical repair services near me
Ipswich electrical service companies near me
Ipswich electrical services near me
Ipswich electrical technician near me
Ipswich electrician companies
Ipswich electrician near by me
Ipswich electrician near me
Ipswich electrician near my location
Ipswich electrician repair near me
Ipswich electrician nearby
Ipswich electricians in my area
Ipswich electricians nearby
Ipswich home electrical contractors near me
Ipswich home electrical repair services near me
Ipswich home electrical services near me
Ipswich home electrician near me
Ipswich house electrician near me
Ipswich large electrical companies near me
Ipswich large electrical contractors near me
Ipswich local electrical companies near me
Ipswich local electrical contractor
Ipswich local electrical contractors
Ipswich local electrician contractors
Ipswich local residential electricians
Ipswich local residential electricians near me
Ipswich near me electrician
Ipswich nearby electrician
Need Ipswich electrician near me
Ipswich residential electric companies near me
Ipswich residential electrical companies near me
Ipswich residential electrical contractors near me